I did a Google Hangout this evening and called it Coffee With Angela – for the length of time it takes me to drink my cup of coffee we'll chat about something that's been on my mind. Tonight's topic was the Minimum Effective Dosage and how the principle applies to achieving your goals.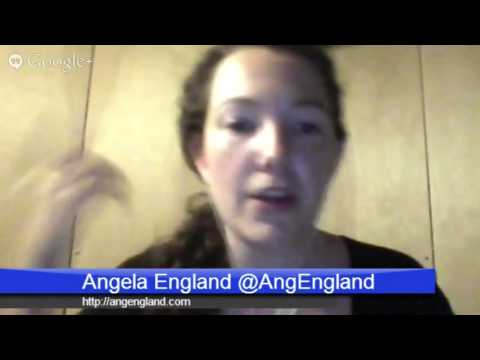 What is the Minimum Effective Dosage?
It's a term used in medicine because medication has to have enough of a dose to work, but not so much that it overwhelms the body. This concept applies to so much!
In my book, Backyard Farming on an Acre (More or Less) I warn people not to take on too much. But I was thinking today about the first garden I grew and we had about one tomato plant and a couple onions and I made a batch of homemade salsa that lasted just a day and then it was gone. It felt like such a terribly small reward for the amount of work I had invested taking care of the garden all season long. It wasn't enough reward to feel like it was worth my time and energy investment.
On the other hand, if my garden were ten acres long and had 10 hours worth of work hanging over my head, I wouldn't do it. It would feel too overwhelming to me and I would actually never get started. I would just keep putting it off because I would feel like I could never finish it (or never finish it well) and I would freeze up. That "don't know where to start" feeling can really paralyze people!
I've seen this with book writing, finishing a manuscript, etc. The process taken as a whole feels very overwhelming. Allow yourself a breather and tackle it in pieces!
Living the Moment
Allow yourself the opportunity to experience the moment – don't kill the moment in your desire to share the moment. You cut yourself out of the moment. I wrote more about it in Blogging the Living Moment Without Killing It.
Drink Coffee at Night
That's the key to productivity. Or insanity. I'll let you know in a couple years. 🙂 Enjoy my humiliating story about Dr. Pepper withdrawls. This is the coffee maker I was talking about. I miss it. I need a new one. It's the best. They did not sponsor this chat.
The Platform of Community
We discuss the shift from solo blogs to community sites. Is it a trend that is changing? Or is it that tribes are becoming stronger and stronger as communities? Untrained Housewife is growing and thriving and publishing more than one post per day now. How many bloggers started blogging as a stepping stone to something else?
Agents and Non-Fiction Writing +The Myth of the Checkbox Life
I have a book idea for a fiction novel. It's a really cool concept but I'm scared about putting myself out there in this new way. But first I need to focus on the project on my heart right now – The Myth of the Checkbox Life. You can read the first draft of my book's introduction here.
"Do not go where the path may lead, but go instead where there is no path and leave a trail." ~Emerson
Thank you for sharing that quote Christen! So great. I'd heard it before but not in a long time.
Setting Deadlines and Rewards/Motivations
Sometimes when you are facing a large project, setting a deadline for yourself can be really effective. But it needs to be something that will actually lend an incentive the effort. I use the example of my large book, and how we scheduled a family road trip just a couple days after the book's due date.
Rewarding behavior can help you stay accountable too. Try, for example, "earning" your social media time by writing so many pages or finishing your next chapter. Don't be afraid to up the ante! What is a large project or big goal on your horizon? What is your minimum effective dose for staying on task and motivated?