I was helping a client with her website and she didn't know how to add Htag Headings to her posts subtitles so I realized that more people might now know how to do that either. This screen cast will show you how.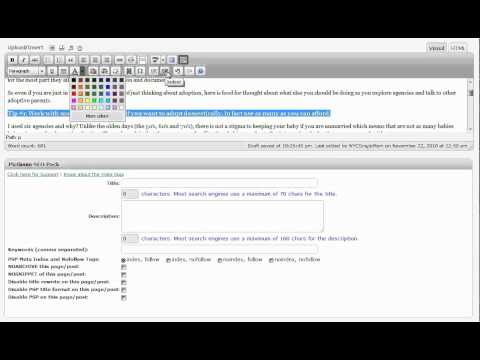 Using the Show/Hide kitchen sink icon to display ALL the available editing choices. I use the options of the drop down menu for Headings mainly, but some of the other stylistic choices can come in handy depending on what you're trying to write about. For example, I've used the Address formatting to display song lyrics or poems.
Subtitles created using the H tags or Heading HTML can really help improve your basic blogging SEO and simultaneously make things easier for readers who want to follow along. In this case it's a total win/win with almost no reason not to. Instead of making bold sentences for your main points, try switching to Headings instead.
As you can see from the WordPress Training tutorial it takes almost no time at all, and will make your post much more search-engine friendly.